Enrollment Procedure for CORE Butte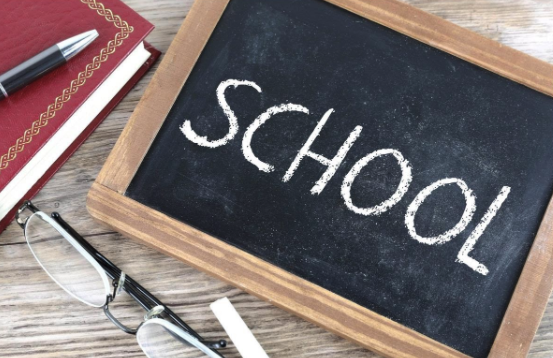 CORE Butte offers an alternative education model that requires one-on-one parent participation. If you have any questions please call 530-809-4152 ext. 110 for enrollment help.
CORE Butte Charter School will not discriminate in its programs, admission policies, employment practices or all other operations as provided for in the California State Constitution, Article IX Section 8 and will not discriminate against any student on the basis of ethnicity, religion, national origin, gender, disability, or any other protected class. Undocumented and non-citizen or permanent-resident parents should not fear that applying on behalf of their children or dependents will result in deportation or other immigration-related actions.
If the number of pupils interested in admission exceeds the number of available openings in an area or program, enrollment, except for existing students of the school, will be determined by a random public drawing. In this event, preference in the public random drawing may be granted to existing students, siblings of current students, children of staff, and residents of the County per CORE Butte's charter.
A random public drawing will be conducted Thursday, February 18th, for available spots in our TK-8 and High School programs for the 2021-2022 school year. The TK-8 Lottery will be held at 3:00PM and the High School Lottery will begin at 4:00PM. You may attend the lottery, which will be held virtually through the Zoom Webinar platform. The Zoom meeting links will be provided at a later date. Student names must be placed on the Interest List by 5:00PM Wednesday, February 17th, in order to be included in the lottery. Results of the lottery will be made available in the administrative offices of the school.
Step 1 - Place your name on our Interest List
Please Click Here to place your student's name on our Interest List to enroll or learn more about the program and CORE Butte's educational model. You will be contacted by our Enrollment Registrar VIA phone and email to answer any questions you may have and to schedule an enrollment meeting.
After you have completed step 1 and confirmed you want to proceed with enrollment you will be emailed a link to complete your registration information. Please contact the enrollment department if you do not receive this confirmation email.
This step may be completed prior to or after enrollment but students will not be considered enrolled until the school's enrollment registrar has sent an email confirming your student's enrollment status.
The Meal Application takes the place of the Household Data Collection form that we have asked families to complete in the past. Even if you are not anticipating taking advantage of the breakfast program, please fill out an application. The income survey is instrumental in obtaining the necessary funding for our school operations.
Enrollment Related Complaints [(ed code 47605(d)(4)]
CORE Butte will not discourage a pupil from enrolling or seeking to enroll in the charter school for any reason, including, but not limited to, academic performance of the pupil or because the pupil exhibits any of the following characteristics:
Academically low-achieving

Economically disadvantaged (determined by eligibility for any free or reduced price meal program)

English learner

Ethnicity

Foster youth

Homeless

Nationality

Neglected or delinquent

Race

Sexual orientation

Pupils with disabilities
CORE Butte will not request a pupil's records or require a parent, guardian, or pupil to submit the pupil's records to the charter school before enrollment.
CORE Butte will not encourage a pupil currently attending the charter school to disenroll from the charter school or transfer to another school for any reason (except for suspension or expulsion).
A parent, guardian, or pupil (18 years or older) may file a Charter School Complaint Form to the authorizing entity if they suspect the charter school is in violation of this section.
Health Care Coverage Options and Insurance Enrollment Assistance (AB2706)
Assembly Bill 2706 (Hernandez), signed into law in 2014, requires public schools to add an informational item about health care coverage to their enrollment forms. Pursuant to this legislation, and with the help of the California Department of Education and the ALL IN for Schools Campaign, Covered California has created a website designed to provide information about the health care options through Covered California and free, confidential, in-person help in their area.
By law, most people are now required to have health insurance or pay a penalty when they file their taxes. Through Covered California, a program from the state of California, qualified legal residents of California and their families can compare health insurance plans and enroll in the one that works best for their needs and budget. Financial assistance is available to qualifying individuals and families to help them pay for health insurance premiums. This means the federal government may pay a portion of the health insurance premium. Individuals and families may also qualify for Medi-Cal benefits.Undocumented and non-citizen or permanent-resident parents should not fear that applying on behalf of their children or dependents, who may be eligible for health coverage, will result in deportation or other immigration-related actions. For more clarification, read the Immigrations and Customs Enforcement memo on health enrollment and immigration in English or in Spanish.For free, confidential, in-person help, in your area, or to learn more, compare health insurance plans, choose the one that best fits your needs and enroll online, visit CoveredCA.com or call (800) 300-1506.
Parents can determine if they are prepared to partake in the Personalized Learning program offered by CORE by reflecting upon the following questions:
What do you see as your responsibilities as the primary director of your child's education?

Who will monitor your child's educational activities during school hours?

Do you feel that your skills are strong enough to support your child's academics?

Think about a typical day in home-based education and Personalized Learning for you and your child.

How will your child respond to you as the primary director of their education?

What resources do you bring to your child (time, talent, materials) that you have used successfully in the past?

What are your expectations regarding home-based education and Personalized Learning?

How does your child feel about participating in home-based education and Personalized Learning?

What are your educational and personal goals for your child? What are your child's goals?

What supported or hindered your child from reaching these goals in his/her previous school?

If your child did not reach his or her goals in the previous school, what leads you to believe that Personalized Learning will enable your child to overcome these previous difficulties?

Is your child able to work independently with limited supervision by a certificated teacher?

How will your child socialize with peers if he/she is enrolled in Personalized Learning
Thank you for your interest in our charter school!