About our School: CORE Butte
Our Motto: Personalizing Education for Student Success
CORE Butte offers an alternative homeschool education model that requires one-on-one parent participation. In order to be enrolled with CORE Butte Charter School, a student MUST be able to work independently. Success in independent study requires motivation and a strong commitment on the part of the student and his or her parents/guardians/caregivers. It also requires sufficient academic preparation. CORE Butte requires a commitment from both students and parents to the goals and vision of this charter.
CORE is a public Personalized Learning charter school, supporting families who home-school their children. A personalized educational program is designed for each student. There is no cost to attend our school.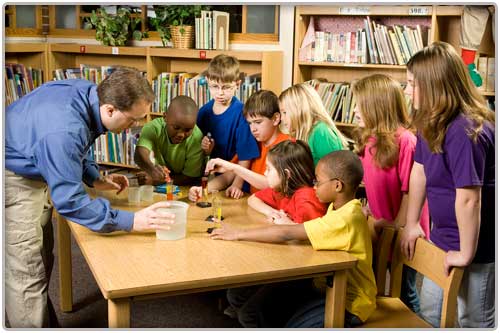 Families are assigned to a credentialed teacher who provides constant direction for the parent/student/teacher team. This credentialed teacher assists the parent in the selection of curriculum from a vast array of state standards aligned texts, appropriate for each child's level in each subject area, and then guides the parent throughout the year. Parents take the role of the primary educator of their own child. It is a challenging, exciting, rewarding task.
CORE Butte offers support classes for our Personalized Learning Program at three sites in Chico and Paradise.
K-8 Home Study ProgramThe roots of our program reside in the home study model, with K-8 located in Chico on Notre Dame Boulevard. This program offers an hour or more per week support for some elective and academic subjects, while the parents provide the daily academic instruction for all subjects. Personalized Learning Teachers work with the parents to select state standards aligned curriculum, assignments, and assessments. Work is completed by the student every academic day of the school year, under the supervision of the parent. Field trips, tutoring, and classes in the community are coordinated by the parent and teacher to accommodate the student's best learning schedule. A budget is put in place to allow all students access to these academic supports.
CORE Butte High School Program (CBHS)CBHS (CORE Butte High School) is located on Notre Dame Boulevard and was designed as a hybrid "college" model school for grades 9-12. An independent home study model is also offered through CBHS. The college model program allows students to attend three or more classes per week on site. This model provides academic instruction delivered by education professionals two or three days per week. The parent is still very involved in supervising and correcting homework, participating in meetings regularly with the teacher and student, and becoming engaged with the overall high school program. CBHS also provides a small high school culture for students that is safe, promotes responsibility, and offers many opportunities. Our sports program includes volleyball, basketball, soccer, softball, track and golf. Other sports are planned for the future. The ASB (Associated Student Body) sponsors community events, dances and a prom. The program is designed to offer both flexibility and stability.
Personalizing Education for Student Success in the 21st Century
The school provides enrichment classes at our school sites. Elementary students may choose classes ranging from academic to enrichment. Some classes encourage advanced students to explore ideas and events beyond the regular curriculum.
High school students are offered a number of academic support and enrichment classes. ROP, junior college concurrent enrollment, and community instruction are all attractive components of our high school program.
All students are given opportunities to extend learning through parents' own creativity and exploration. The program affords an enormous amount of freedom to places and attend events interesting and valuable to the student, including field trips assemblies, and school fairs.
In addition, CORE works with parents to receive instruction from approved vendors in the community. These range from karate lessons to ceramics, tutoring in specific subjects, etc. A portion of a budget is reserved for both enrichment and academic tutoring.